Software Engineer
This position is no longer active
Either the position was filled, or the ad has expired.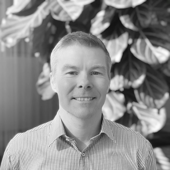 Contact
Jonas Måhlén
Executive Vice President Research & Development – Research & Development
WORKPLACE & CULTURE
At Climeon we always work with our values in focus and it is expected that both leaders and employees take their own responsibility. It is the leader's responsibility to lead, engage and be a good role model. We always strive to create good conditions for a sustainable work environment that stimulates responsibility and commitment. We work for a mutual confidence and understanding between the management and the employees. The people employed at Climeon should thrive and feel motivated in their respective tasks.
Climeon's core values are to do good, be a team player and always deliver.
About Climeon
Climeon is a Swedish product company within energy technology. We provide a technology that uses the energy in waste heat from industries and low-temperature geothermal heat to generate electricity. The company's unique technology for heat power provides sustainable electricity around the clock all year round. The company received its first order in 2015 and has since then established a customer base consisting of Viking Line, Virgin Voyages/Fincantieri, Varmaorka and SSAB, among others. The product is protected by patents and offers a market-leading performance within its areas of application. Climeon aims to become a global leader and the world's number one climate solver. We do business for a better world.
Already working at Climeon?
Let's recruit together and find your next colleague.