Key Account Manager & Business Developer- Energy & Industry
Do you want to be a key person in our Energy & Industry sales team and put more renewable energy on the market?
In today's world, there is a critical need for renewable power. Over 50% of all energy generated from power plants, industrial processes and transportation ends up as wasted heat. Climeon's HeatPower system recycles this waste heat to produce renewable electricity, allowing industries to increase power production and become significantly more sustainable. As electricity prices and environmental regulations continue to rise, the market demand for efficient renewable power solutions has shown exponential growth, presenting Climeon with the ideal environment for commercial success.
As a Key Account Manager & Business Developer at Climeon, you will be responsible for leading and driving a number of customer projects and turning them into profitable businesses, as well as actively search for new business opportunities and new customers within the Energy and Industry segment. You will work closely with our customers, partners and other key stakeholders to ensure mutual success and long-term business growth. You will have the opportunity to create, plan, and implement the sales, marketing (and communications) strategies for selected markets in accordance with global marketing, sales strategy and budget.
Your main tasks and areas of responsibility:
Leading and driving sales projects of technical solutions, turning them into profitable business, mutual success and achieve long-term business goals.
Build strong relationships with customers, business partners and other stakeholders.
Continuously search for and develop new business opportunities.
Negotiating and closing customer contracts.
Be a part of Climeons overall strategy in the Energy and Industry sector, including the development of our product portfolio and ongoing competitor evaluation.
Who are you?
To succeed in this role, we seek someone with a strong business drive, is target oriented and a team player. We believe that you have an engineering background, are used to driving B2B sales of technical solutions in an international environment and have experience from the energy and industry sectors. We also believe that you are structured and analytical - able to drive customer projects and understand the full scope of our customers' needs. You have great communication skills and the ability to connect with various stakeholders.
Since we have an international customer base, you must be fluent in English and have the ability to travel.
Why Climeon?
You will become a valuable and appreciated member of a workplace where everybody is passionate about making a difference in the quest of achieving a more sustainable world. You will be given the opportunity to lead complex technical sales projects in an international context and be an influential part of Climeon's journey forward. You will have the opportunity to be an integral part of taking our latest HeatPower technology to the energy and industry market.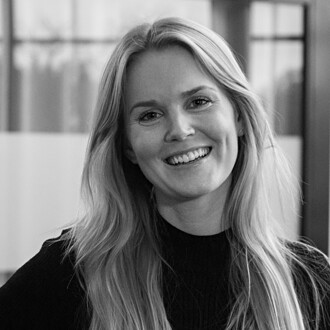 WORKPLACE & CULTURE
At Climeon we always work with our values in focus and it is expected that both leaders and employees take their own responsibility. It is the leader's responsibility to lead, engage and be a good role model. We always strive to create good conditions for a sustainable work environment that stimulates responsibility and commitment. We work for a mutual confidence and understanding between the management and the employees. The people employed at Climeon should thrive and feel motivated in their respective tasks.
Climeon's core values are to do good, be a team player and always deliver.
About Climeon
Climeon is a Swedish product company within energy technology. We provide a technology that uses the energy in waste heat from industries and low-temperature geothermal heat to generate electricity. The company's unique technology for heat power provides sustainable electricity around the clock all year round. The company received its first order in 2015 and has since then established a customer base consisting of Viking Line, Virgin Voyages/Fincantieri, Varmaorka and SSAB, among others. The product is protected by patents and offers a market-leading performance within its areas of application. Climeon aims to become a global leader and the world's number one climate solver. We do business for a better world.
Key Account Manager & Business Developer- Energy & Industry
Do you want to be a key person in our Energy & Industry sales team and put more renewable energy on the market?
Loading application form
Already working at Climeon?
Let's recruit together and find your next colleague.